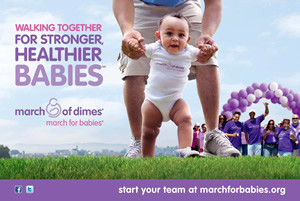 At Atlantic Westchester we think helping out and spreading some good is always worthwhile. So we're proud to help organizations and individuals create positive change every day. Giving back to our local communities through our contributions, leadership and volunteer efforts helps create stronger, healthier places for our families, our customers and associates to work and live. We sponsor and actively participate in a number of worthwhile causes.
At Atlantic Westchester, we have a great reason to walk! The money we raised helps the March of Dimes support of research and programs that helps moms here in Westchester County have healthy, full-term pregnancies. The money we raised also goes to help find answers to the problems that threaten our babies like premature birth.
Our company-wide contribution and participation in the event raised over $2500 for our local chapter – Westchester County March of Dimes.
---
---