Breathe Easier:
Improve Indoor Air Quality
Four HVAC Strategies to Effectively Upgrade Your Building's Air Quality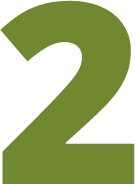 Carrier i-Vu
Building
Management
Controls
Discover a smarter platform for managing your buildings.

Manage the HVAC equipment in your building from anywhere using a standard web browsers.

Navigate your building easily with intuitive, point-and-click graphical access.

Graphically configure and view schedules, setpoints, trends, alarms, and reports.

Integrate, monitor, and control other building systems such as lighting and meters using standard protocols.

Simplify system setup and minimize field programming with pre-engineered control programs.

Gain actionable insights on energy usage by adding the EcoReports reporting package.