According to the U.S. Department of Energy and the Building Owners and Managers Association (BOMA) energy savings of 5 to 30% can be realized through improved operations and maintenance of building systems.
HVAC systems in typical commercial buildings are responsible for 41% of total U.S. energy use, according to the U.S. Dept. of Energy's Office of Energy Efficiency and Renewable Energy — so keeping those systems running at peak efficiency is key to managing your energy usage and cost.
Atlantic Westchester offers benchmark, assessment, audit, and continuous energy monitoring services to optimize HVAC system performance and ensure that all aspects of energy waste in your buildings are addressed. Each building situation is unique so we develop a cost-effective customized plan that's perfect for your facility.
System Benchmarking
---
Benchmarking is useful for property owners, facility managers, designers and architects. It facilitates energy accounting, comparing a facility's energy use to similar facilities in order to assess opportunities for improvement, and quantifying/verifying energy savings. Atlantic Westchester System Benchmarking provides insights and key information to evaluate system performance.
There are 3 key reasons to benchmark energy usage in your building:
Comparative assessments. It's important to see how your building is performing compared to other same size and purpose buildings. This will give you a gauge to measure current performance. Repeated benchmarking can track progress over time.
To establish your ENERGY STAR® score. Your building increases in value as your score goes up. Higher scores may also attract more tenants.
To determine your carbon footprint. The benchmark will determine how small a mark you are leaving on our planet.
Usage Assessment
---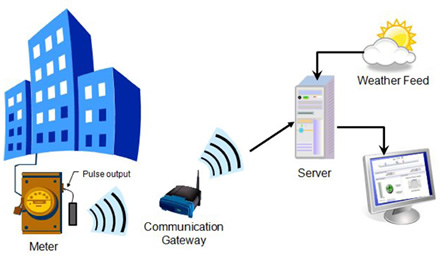 The next stage in the process would be to help identify how exactly your building is using energy. Atlantic Westchester will deploy data collection modules throughout your building that will obtain real time data.
Using this information and data from the National Weather Service, our powerful software will provide a report showing where your energy dollars are being spent. More importantly, this information may indicate what changes and system adjustments can be made to save you even more money on your overall energy expenditures.
Energy-Efficiency Systems Audit
---
Today there are many opportunities for your organization to reduce energy costs. A professional energy audit will identify those opportunities and cost-effective improvements that will result in energy savings. Those energy savings through high-performance design and the use of energy efficient technologies can dramatically and consistently reduce energy costs in commercial buildings.
Atlantic Westchester's comprehensive approach addresses all energy related building systems including:
Heating & Cooling Systems
Ventilation & Air Distribution
Motors, Fans & Pump Systems
Building Structure
Continuous Energy Monitoring
---
Now that your building's systems are running at peak performance and energy-efficiency, it must be continually monitored and managed to keep it that way. Parts still wear, equipment gets dirty, control parameters get changed, and heating and cooling loads shift. Any of these factors can increase your utility consumption significantly.
Atlantic Westchester Continuous Monitoring can track and display your day-to-day performance to ensure your next utility bill won't show any unpleasant surprises.