The Company
---
Atlantic Westchester is a commercial Heating Ventilation Air Conditioning (HVAC) company dedicated to making buildings smarter while providing the highest quality service in the industry. Since 1961, we've catered to clients across the NY metro area with proactive maintenance, remediation and installation services based on their unique facility needs. Our professional, well-trained team works as a trusted partner to provide our clients with intelligent, energy-efficient solutions that optimize building performance, lower operating costs and improve comfort.
AREAS WE SERVE:
Westchester County
Putnam County
Fairfield County, CT
Bronx
Manhattan
Queens
How is Atlantic Westchester Different?
---
1. We are experienced & proactive. Is your current HVAC service provider proactively looking out for your company and your bottom line? Atlantic Westchester looks for innovative ways to assess and head off service and repair issues.
While performing our regular maintenance, we also take a few minutes to assess your system to help spot issues and provide solutions before they progress into larger and more costly repair situations. Finding and resolving issues with your HVAC system early, when they are cost-effective to fix is our way of demonstrating our value and experience.
2. We only do commercial & industrial. Some maintenance and service providers spread their business focus across multiple sectors to help keep their workload consistent.
We don't need to do that, and there's an important reason why. Commercial and industrial HVAC installations are much more complex and pose unique challenges for HVAC service staff. This means unique skill sets and higher levels of experience are needed to repair, service and install commercial HVAC systems.
We are singularly focused on the Commercial/Industrial HVAC sector. This has helped us build a loyal client base, and at the same time means we have the experience, qualifications and industry certifications to properly maintain the long-term efficiency and integrity of your HVAC systems.
3. Pride in our team. Our technicians are our front lines and we realize that they need strong support to provide our clients with top notch, expert service.
We spare no expense equipping each Atlantic Westchester service vehicle with the top quality tools, supplies, and safety equipment they need every day. We also provide our employees with continuous training and up-to-date CERTIFICATIONS to service today's commercial HVAC equipment. Our techs carry state-of-the art wireless tablets so they can easily locate your equipment service history and quickly link to AW technical support.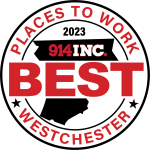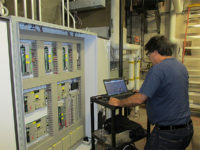 A Commitment To Our Customers Since 1961
---
The Atlantic Westchester story begins in 1961.
Over the past 50+ years we have built an unsurpassed reputation among the valued customers we have served in the New York Metro Area. We are truly committed to our customers and the ongoing success of their business. Every day and at every level we strive to offer the highest levels of customer satisfaction, service quality, and the best-trained, most professional team in the business.
Our Comprehensive Approach Addresses All Energy-Related
Commercial and Industrial Building Systems Including:
HVAC System Repair and Maintenance
Service For Existing and New HVAC Systems
Cost-Effective Maintenance Programs
Design/Build and System Installation
Retrofits, Upgrades, Commissioning
System Performance Analysis and Tuning
Our goal is to have the most experienced service technicians and support team in the industry. Why? Because we know that they will deliver for us when it counts, and be able to proactively and independently solve issues other technicians would struggle with. We understand the big picture: this is your business and the importance of your companies "uptime" can never be underestimated.
Atlantic Westchester wins Bedford Green Business Award
---