Three-Step HVAC Strategy
to Ensure the Safe Return of Building Occupants and Users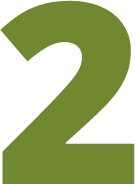 Enhance Indoor Air Quality
With HVAC
System Maintenance
Enhance Indoor Air Quality
Replace / Upgrade Filters. Consider upgrading to MERV 13 or higher if system design allows and seal edges of filters to limit bypass.
Evaporator / Condenser Coil Cleanings. Inspect and clean evaporator / condenser coils, as necessary.
Deep Clean Coils. Chemical cleaning coils is effective when eradicating microbes and odors.
MERV Rating
Air Filter will trap Air Particles of size 0.03 to 1.0 microns
Air Filter will trap Air Particles of size 1.0 to 3.0 microns
Air Filter will trap Air Particles of size 3 to 10 microns
Filter Type
~
Removes These Particles
MERV 1
<20%
<20%
<20%
Fiberglass & Aluminum
~
Pollen, Dust Mites, Spray Paint, Carpet Fibers
MERV 2
<20%
<20%
<20%
MERV 3
<20%
<20%
<20%
MERV 4
<20%
<20%
<20%
MERV 5
<20%
<20%
20% – 34%
Disposable Pleated Fibers
~
Mold Spores, Cooking Dusts, Hair Spray, Furniture Polish
MERV 6
<20%
<20%
35% – 49%
MERV 7
<20%
<20%
50% – 69%
MERV 8
<20%
<20%
70% – 85%
MERV 9
<20%
Less than 50%
85% or Better
Better Home Box Filter
~
Lead Dust, Flour, Auto Fumes, Welding Fumes
MERV 10
<20%
50% – 64%
85% or Better
MERV 11
<20%
65% – 79%
85% or Better
MERV 12
<20%
80% – 90%
90% or Better
MERV 13
Less than 75%
90% or Better
90% or Better
Superior Commercial Filters
~
Bacteria, Smoke, Sneezes
MERV 14
75% – 84%
90% or Better
90% or Better
MERV 15
85% – 94%
95% or Better
95% or Better
MERV 16
95% or Better
95% or Better
95% or Better
MERV 17
99.97%
99% or Better
99% or Better
HEPA & ULPA
~
Viruses, Carbon Dust, <.30 pm
MERV 18
99.97%
99% or Better
99% or Better
MERV 19
99.99%
99% or Better
99% or Better
MERV 20
99.99%
99% or Better
99% or Better