Three-Step HVAC Strategy
to Ensure the Safe Return of Building Occupants and Users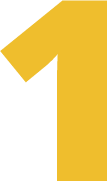 Maintain Building Performance
Immediate
Implementation
Keep HVAC and Electrical Systems Running. Even if buildings are unoccupied, insufficient temperature and humidity control can lead to mold and disease growth. Ensure emergency power systems (e.g., stand-by generators) are operational.
Reprogram Systems. One dedicated member from the onsite maintenance team should reprogram systems to match changes in occupancy or operational needs.
Maintain Temperature / Humidity Levels. Maintain a temperature between 55 and 80 degrees and a maximum humidity of 60%.
Increase Outdoor Air Ventilation. Disable demand-controlled ventilation (DCV). Adjust manual fresh air dampers or electronic dampers, as applicable, such that fresh air intake is maximized, and mold growth risk is mitigated.
Maximize Air Circulation. Lock the fan setting on all thermostats in the ON position to ensure continuous air circulation.
Validate Controls. Ensure all systems (e.g., thermostats and BAS Systems) are operating safely and efficiently.